REGULAR PROGRAMME / SERVICE SCHEDULES
Daily Programmes
| | |
| --- | --- |
| Time | Programme |
| 5:30am | Prakash and recitation of 5 banis (morning prayers) |
| 6.30am - 7.30am    | Asa di Vaar kirtan |
| 7.00pm - 7.30pm | Rehraas, kirtan & Sukh-aasan |
Sunday Weekly Programmes:
First Programme: 8.00am - 9.30am
Second Programme: 9.00am - 11.00am


Every Monday Afternoon - Ladies Programme:
Sukhmani Sahib & kirtan:  1.00 - 4.00pm.


Every Wednesday Morning
Simran with Bhai Gurpreet Singh: 6:45am to 7:30am.


2nd & 4th Saturday of the Month
Simran with Bhai Gurpreet Singh: 7pm to 7:45pm.


*For Gurpurbs and other programmes, please refer to our monthly programmes in the download section or click the buttons below. Other ad hoc announcements will be posted to our Facebook page.
November 2017 Specials
We have lined up a number of programmes and activities for November 2017. See programme posters for full details.
Children's Programme @ KDS (5 Nov @ 915am)
Martydom of Sri Guru Tegh Bahadur Ji (9 - 26 Nov)
Guest kirtani: Bhai Amandeep Singh ji (Mata Koulan Wale).
Are you your child's best friend? Parent Programme
(18 Nov, 10am - 3pm @ KDS Level 2).
Youth Programme. Is Your Future Secured?
(25 Nov, 1pm - 5pm @ KDS Level 2)
Understanding & Appreciating Differences (Parent-Youth Programme)
(26 Nov, 1:30pm - 5:30 pm @ KDS Level 2)
Health Screen & Diabetic Awareness Talk
(26 Nov, Sunday: 11:30am - 3:30pm @ KDS)
 
Features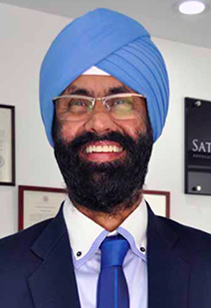 Man on Mission
From office boy to running his own law firm, SATWANT SINGH has been through the wringer. The Young Sikh Association (Singapore) founding member is synonymous with Project Khwaish – an annual community service expedition which Satwant has been leading since YSA's inception in 2003.

Read Article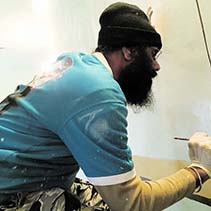 Punjabi NRI gives magic touch to govt schools
Chandigarh: Punjabis are known for their love for foreign lands, there are several stories of how many of them made it big abroad. However, some of them payback and one such man is Satwant Singh from Singapore. An advocate by profession, Mr Singh has helped financially many government schools in Punjab so that they have better facilities. He along with some other volunteers come to Punjab every year and adopts a government school to help.

Read Article
Brig Gen (Rtd) Sarbjit Singh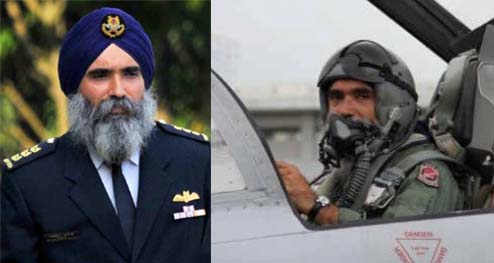 First Sikh in the world to become operational pilot on F5 and F16 aircrafts, first Sikh in the Singapore Air Force to attain rank of Brigadier General. 
Read full story
Facebook.com/KhalsaDharmakSabha
O-Sense